Grand Union Phase 1 St. George
Category: Current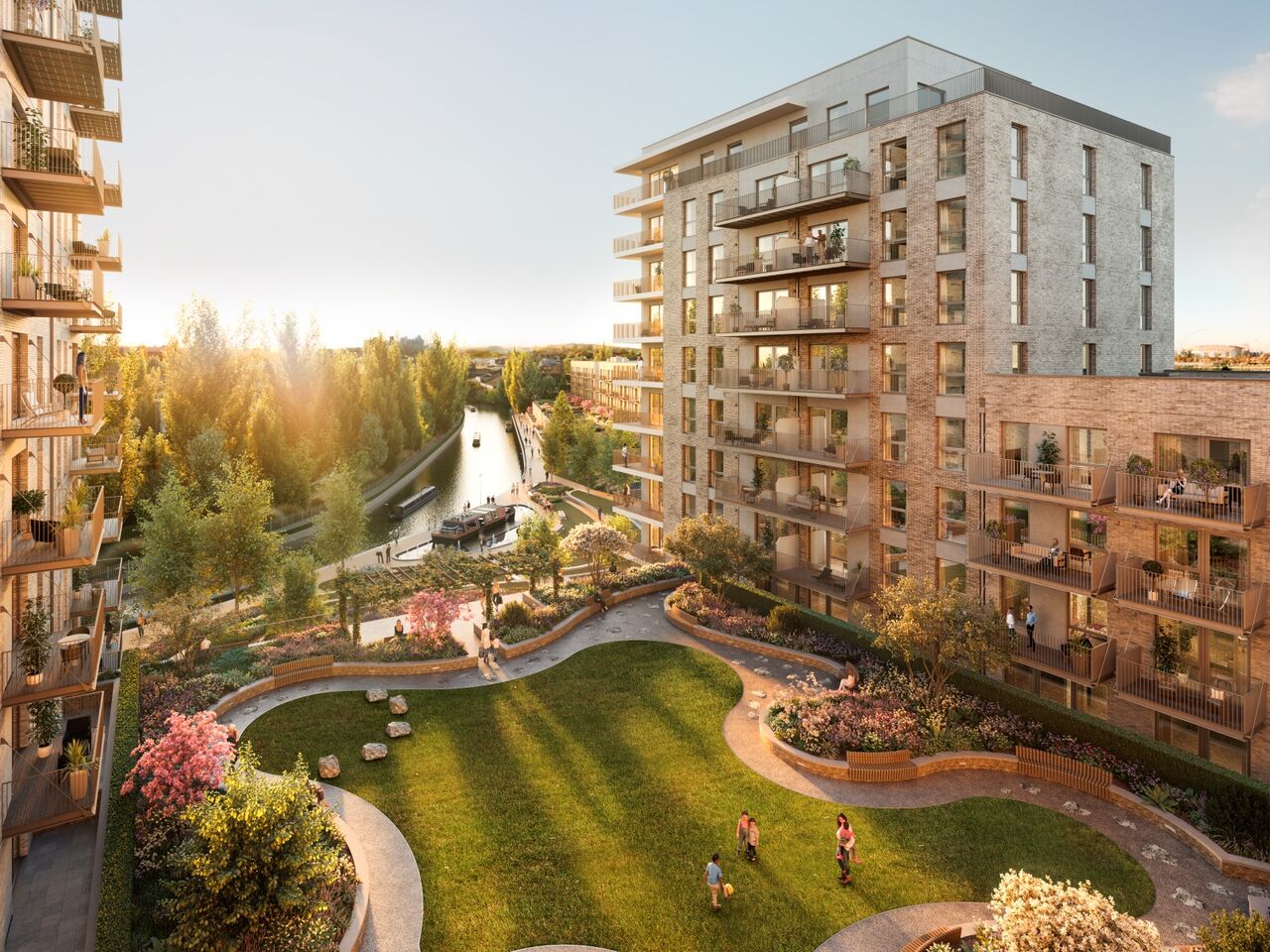 Grand Union will create a vibrant new canalside neighbourhood. Located in Alperton, close to Wembley with great connections into Central London. Enjoy a waterside piazza with cafes, restaurants, bars and a community centre at its heart. With 11 acres of landscaped gardens, riverside meadows and waterside pathways, Grand Union will be a unique waterside destination to play, work and relax.
APW have secured the first phase of this brand new regeneration, we are installing over 6000m2 of Deceuninck units. This is our first St. George job which consist of various bespoke prelims.
We are supplying a non-working manager along with external fortnightly H&S visits. As well as a full maintained protection throughout the project.
On the back of securing the window install package we have successfully secured the design supply & install of all aluminium ground floor units.
With both packages APW's order value for this project is two million.
↻ Return